PRODUCT DETAIL
Application

Milk powder, coconut powder, protein powder, coffee powder, Nutrition powder, pepper powder, Cereal powder, Seasoning Powder

Applicable Industries

Food, Pharmaceutical, Daily chemical, Agricultural chemicals, Cosmetics and Other industries

MOQ

1pcs

Customization

Customized logo(Min. order 3 sets)
Customized packaging(Min. order 3 sets)
Graphic customization(Min. order 3 sets)

Price terms

FOB Guangzhou

Payment terms

We can accept payment through T/T, FOB, CIF, L/C

Warranty

1 year warranty

Aftersale service

Free Online Training Services

Lead time

45 days after received deposit and can sample

Packaging Details

Outside package:standard export wooden case;Inner package:stretch film
PERFORMANCE DESCRIPTION
● Two filling heads, main filling and refilling, servo and pneumatic system control the holding tank and horizontal walking tank, accurate positioning, high filling speed and precision.
● There are two weight sensors under the container tray, which can be filled quickly and slowly according to the preset weight to ensure the accuracy of the canning. The device has a weight rejection function.
● Equipped with dust removal device, connected with negative pressure pipeline, can effectively absorb the powder in the filling process, effectively protect the workshop environment.
● Increased bottle plugging detection of bottle output, including bottle plugging pause function, easy to connect automatic filling production line, smooth control.The machine is controlled by the PLC system and touch screen.
● Easy to operation.Change screw can measure different weight and accuracy.
● Equip with a hand wheel to adjust the height, easily achieve a variety of can heights.
● Stainless steel guarding enclosure with tempered glass windows.
MAIN FEATURE
● Two filling heads, main filling and refilling, high filling speed and precision.
● Two weight checkers, according to the preset weight for fast and slow filling, to ensure the accuracy of filling ,Also with touch screen and PLC to control the operation of the whole machine and preset the filling capacity.
● Removal function: When the weight of the product is detected to be different from the preset, the product is automatically removed out of the production line.
● Positioning the conveyor belt, better connected to other production requirement.Touch screen human-machine interface. PLC microcomputer control, easy to operate.
DETAIL DISPLAY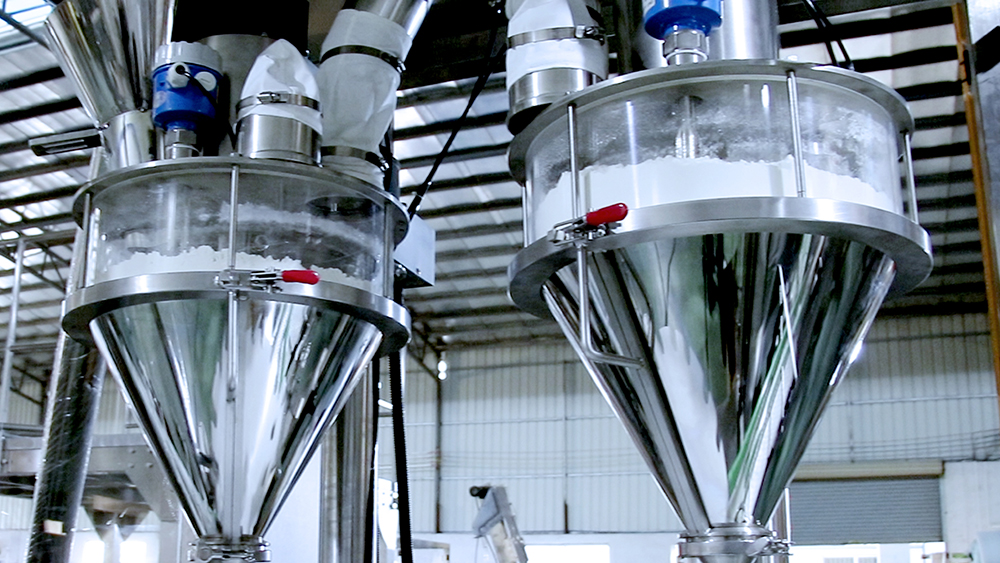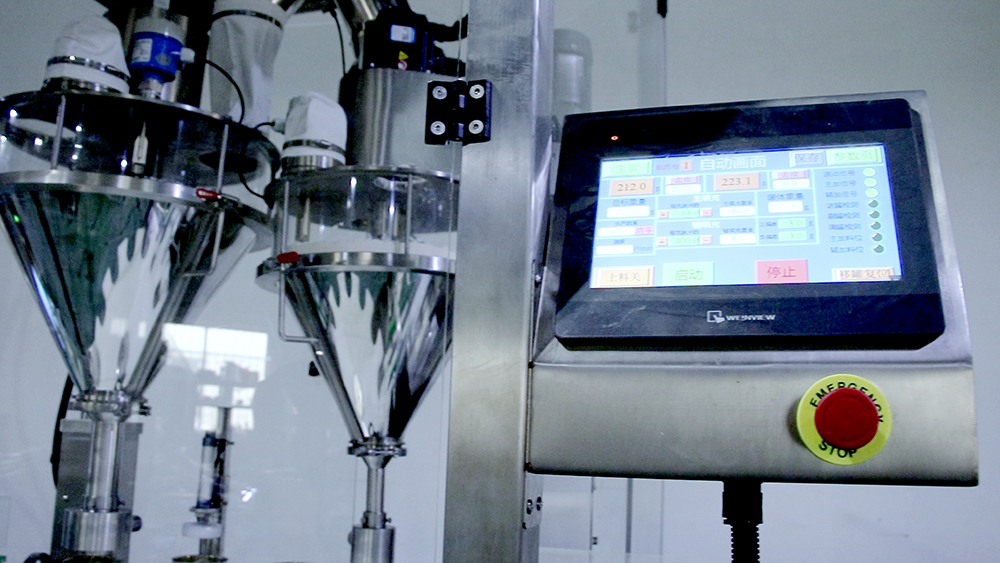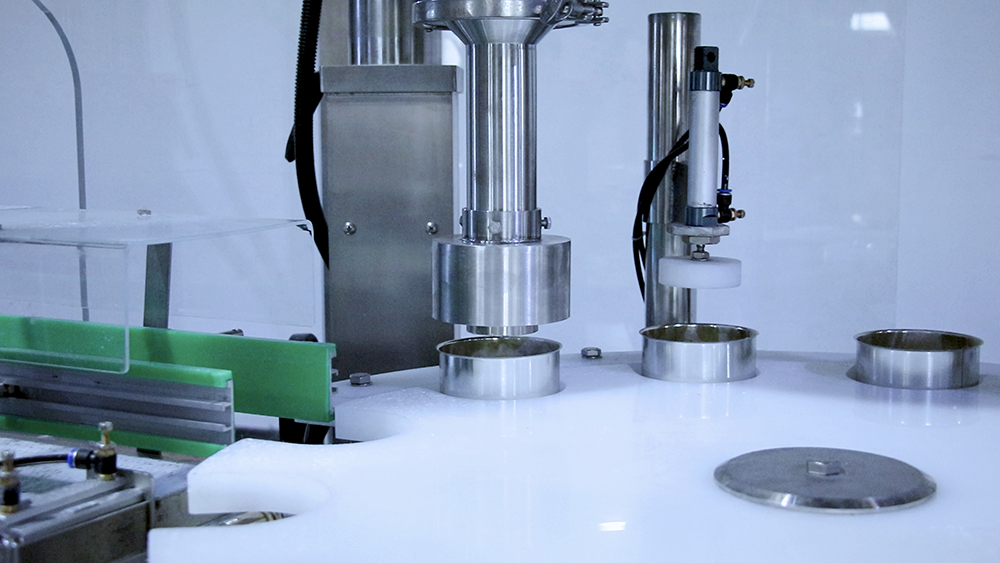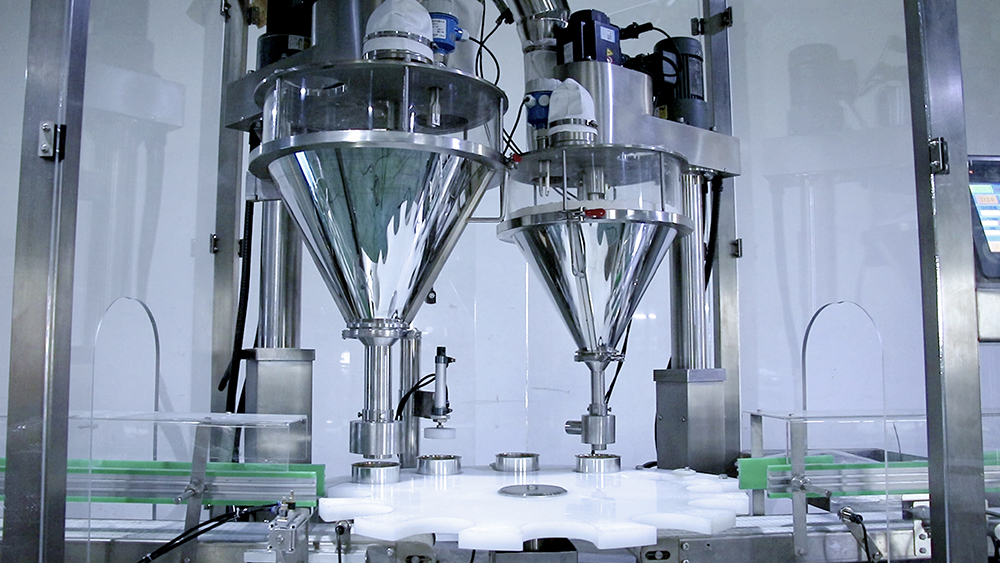 THE SCOPE OF PRODUCTS APPLICATION
● Suitable for quantitative filling of various tinplate cans, iron cans, plastic cans, aluminum cans, paper cans, etc.
● This machine can be used in food, pharmaceutical, daily chemical, pesticide cosmetics and other industries.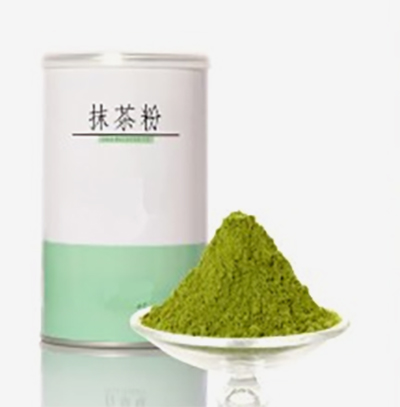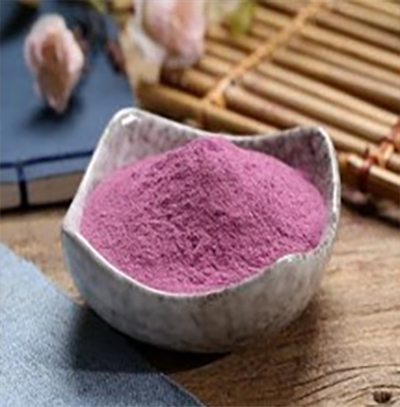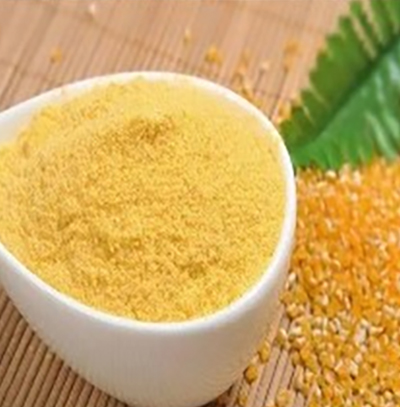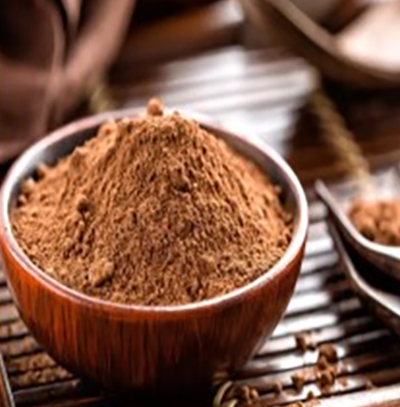 FEATURES
● Twin-screw head filling, fast speed and stable performance;
● All 304 stainless steel structure, horizontal open transparent material box, can be disassembled and cleaned without tools, easy to clean;
● Equipped with a dust removal device and connected to a negative pressure pipeline, it can effectively suck away the blown powder during the filling process, effectively protecting the hygiene of the equipment and the environment of the workshop;
● Added bottle blocking detection for bottle output, including bottle blocking pause function, which is convenient to connect to the automatic filling production line, and the control is smooth;
● Different weight and precision can be measured by changing the screw, and the replacement time is about 20-30 minutes;
● When changing the size and specification of the jar, it is necessary to replace the turntable mold and adjust the parameters, and the replacement time is about 20 minutes;
● Changing the height of the tank does not need to replace accessories, and the whole set of filling head is designed to be adjusted up and down with a hand-operated screw rod, and the adjustment time is about 10-30 minutes;
● The overall appearance material is mainly made of stainless steel 304, with a thickness of 1.5mm; the grid is made of PP, the bottle clamping mold is made of PP board; the bottle clamping mold is made of PP board; the outer cover is made of acrylic plexiglass (thickness 10mm), high-end atmosphere;
● It is suitable for powders and small granular materials that require high packaging precision, uneven density, good or poor fluidity, such as protein powder, medicinal powder, powdered additives, starch, solid beverage, white sugar, monosodium glutamate, solid beverage, Automatic filling of powder products such as veterinary medicine, glucose, toner, talcum powder, dyes, flavors and fragrances. PLC intelligent control, touch screen operation interface;